Latinx Heritage Month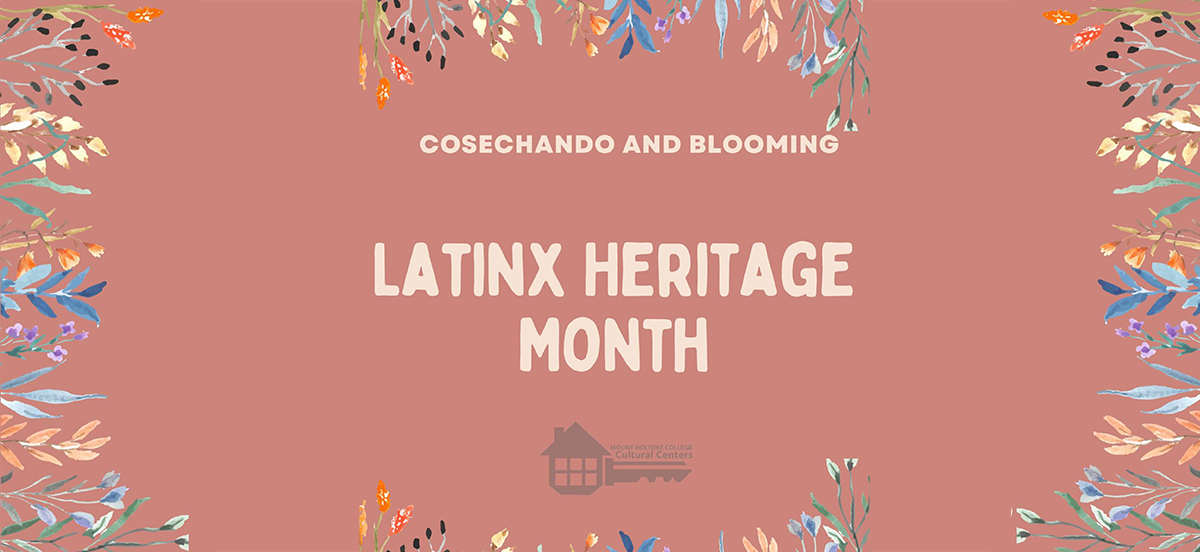 For the first time in several years, a Latinx student-led committee is planning Latinx Heritage Month (LHM). The LHM committee is organizing events and festivities as a way of cosechando (cultivating) community in efforts to enhance the continuing process of creating a sense of home for Latinx students, faculty and staff. The events for the month will include opportunities for Latinx community to explore questions, such as: What do Latinx students at MHC need in order to thrive and blossom? How can we strengthen our roots and communal ties to create a healthy community? Not only do we want the community to explore these questions, while also being able to celebrate how far we've come in spite of intergenerational hardships.


These events are coordinated in collaboration with the Eliana Ortega Cultural Center and Community and Belonging.