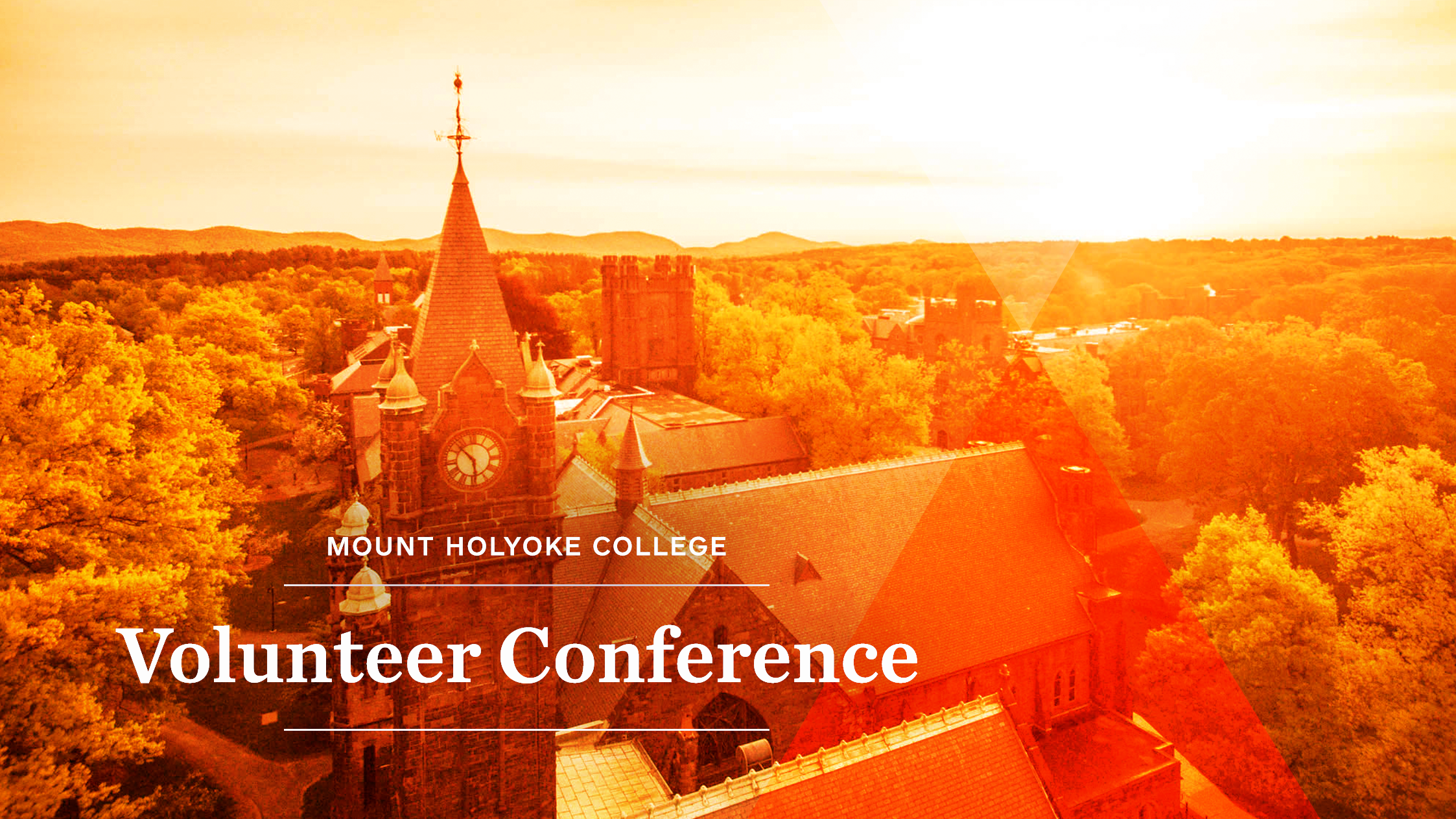 About the Conference
Bringing volunteers together virtually to gain training in their discipline, collaborate with each other and get timely insight into the current environment at Mount Holyoke. Volunteers will leave with the education, information, contacts and skills needed to move forward in their respective roles. The programming offers virtual collaborative breakout sessions, with essential workshops held throughout the weekend.

Note: The schedule is subject to change.
Conference Registration
The register button on this page should be used to register for the main conference events, which include the town hall style presentation with President Sonya Stephens and her leadership team on Saturday and the Anti-bias dialogue with Vice President for Equity and Inclusion and Chief Diversity Officer Kijua Sanders-McMurtry on Sunday.
Regiser for breakout sessions by visiting their event pages below.