Fighting the Good Fight: Community Solidarity and Racial Healing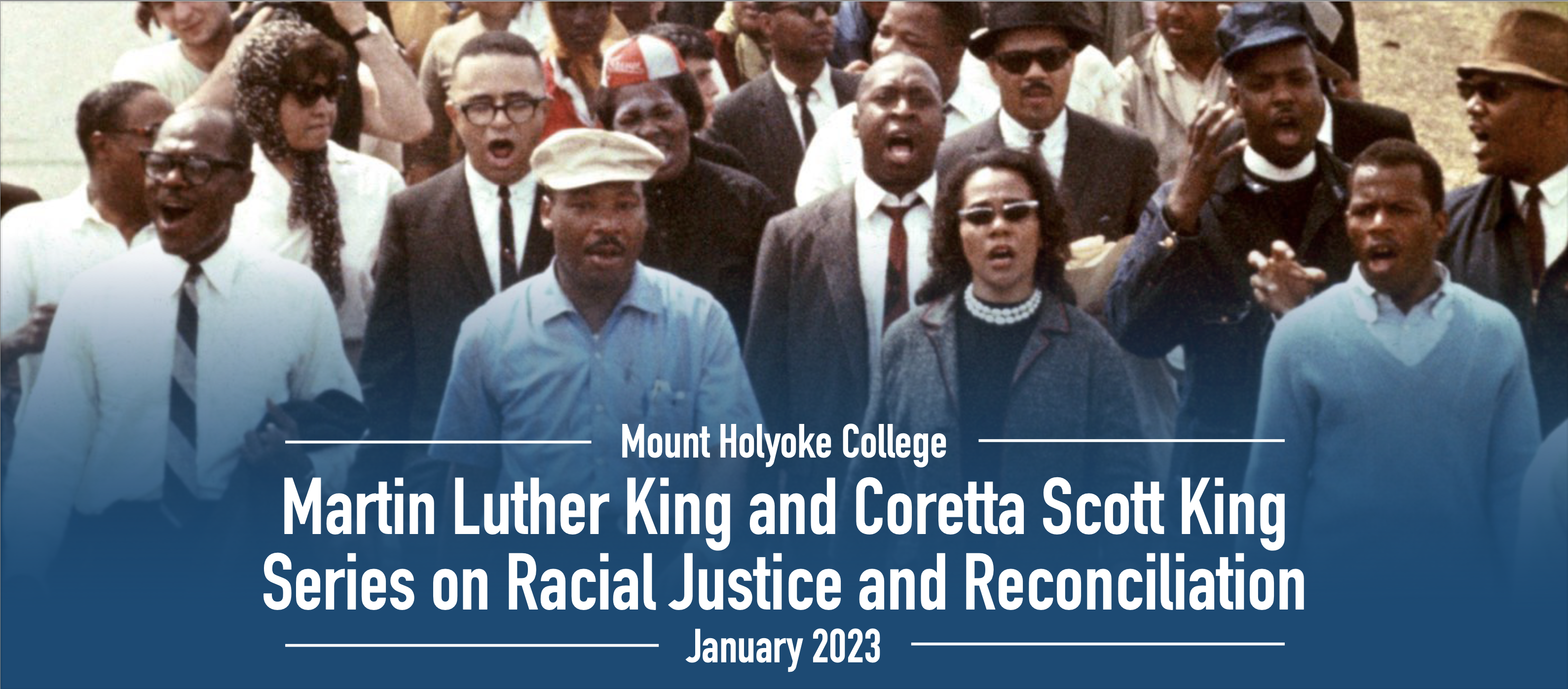 Martin Luther King and Coretta Scott King Series on Racial Justice and Reconciliation

CONNECT. BUILD RELATIONSHIPS. BRIDGE DIVIDES.

The College annually embarks upon an intentionally focused series of events in honor of the distinctive legacies of racial justice activists Coretta Scott King and Dr. Martin Luther King Jr. Each year, departments across the College embrace our interconnectedness and seek to encourage and foster racial healing, justice and reconciliation through these initiatives. Our 2023 events are intended to educate, encourage and uplift others in our work towards cultivating racial healing and building community solidarity. We continue to focus on challenging anti-Blackness, anti-Semitism and all forms of oppression that perpetuate racial and social inequities.

Along with the events of this week, LITS has collected a range of resources in the MLK/CSK Week of Racial Justice and Reconciliation Library Guide, and in the Anti-Racism Library Guide, where you can find further anti-racism readings, an eBook Visual Browse shelf, and a Day of Racial Healing Kanopy playlist.